Compare

Mazda3 vs Honda Civic

at Tom Bush Mazda in Jacksonville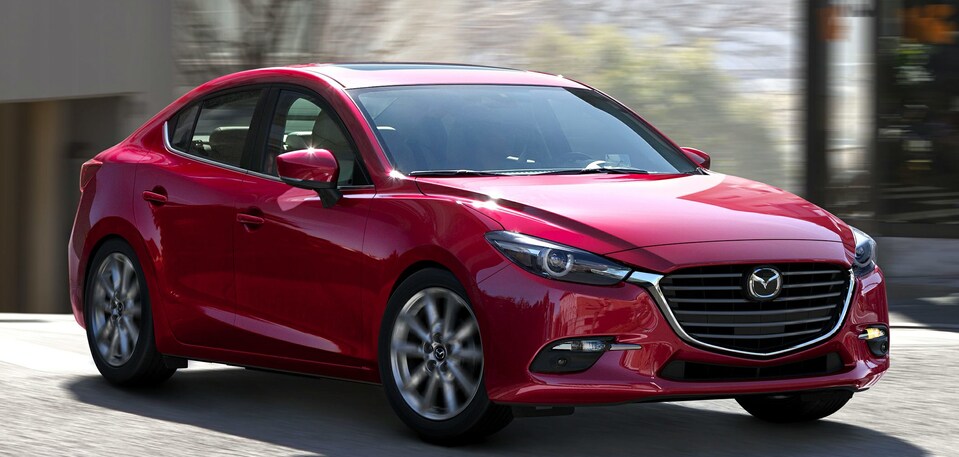 The Mazda3 is Ready to Stand Up Against Models like the Honda Civic
Compact sedans are some of the most popular types of cars available today with their ability to offer drivers a compact size, a wide range of performance, and a huge selection of features that will make driving one of these models special. One of the most impressive models around is the Mazda3 with its ability to bring more athleticism to your daily drive. This model, when stacked up with something like the Honda Civic is ready to impress more drivers from all over the area.
Mazda3 vs. Honda Civic
These two models have been competitors for many years but over the last few years the Mazda3 has become one of the top competitors with its athletic and driver-centric driving experience and touch of luxury that is normally not found in this segment. With everything that this Mazda can do, you will surely want to check out this model out right away and see why it stands out.
Price: The starting price of the Mazda3 is about $800-less than the Honda Civic. But, the savings don't stop there as a fully-loaded Honda Civic will cost at least a couple thousand dollars more! Different body styles of the Honda Civic can cost significantly more than any of the Mazda3 offerings.
Interior Amenities and Features: In both models you will enjoy a wide selection of different features and technology, but what helps the Mazda3 is it offers drivers a near luxury driving experience. Soft leathers, incredible trim pieces, and top technology will offer drivers something completely special. Additionally, the Mazda3 is more comfortably equipped in its base model than what is found in the Honda Civic.
Performance: If you only consider performance to be the horsepower numbers than you would quickly think that the Honda Civic is the better option, but the gritty details between these two models will show that the Mazda3 is the choice for you. Both engines are naturally aspirated which will provide you with plenty of torque and pep for daily driving. But, where this model really shines is in the corners with a suspension that is tuned for an athletic driving experience and comfort. Add in the precise steering and phenomenal braking to make driving this model completely unforgettable.
For drivers in Jacksonville, Saint Augustine, Jacksonville Beach, and Brunswick, GA there is nothing quite like a new Mazda3 for your next big purchase. This sedan will offer you the perfect blend of features, comfort, performance that will make driving on any road more enjoyable than ever before. No matter what you have wanted your Mazda to be able to do, the new Mazda3 is sure to be the right option!
Tom Bush Mazda Makes Getting a Mazda3 Easier
The Mazda3 is truly one of the most spectacular compact sedans around and there is no better place to shop than Tom Bush Mazda in Jacksonville, FL! Visit us today and we will be ready to help any driver in the area of Gainesville, Riverside, FL, or Ponte Vedra Beach. We hope to see you soon!